Spring Will Be Here Before You Know It, Get Prepared Now
In case you haven't heard, on Jan. 14 we kicked off The Unveiling, an exclusive event for you to get up close and personal with products recently launched and ones that have not yet. With only two dates remaining, your time is limited, but there are still spots available. Sign up while you still can.
Thursday our guests arrived around 1 p.m. for a lunch by Z's Catering and BBQ, and the show got started shortly after that. After a quick shop talk discussion with Managing Partner Eric Hahn, everyone got a chance to walk through all the new equipment with the engineers that designed them.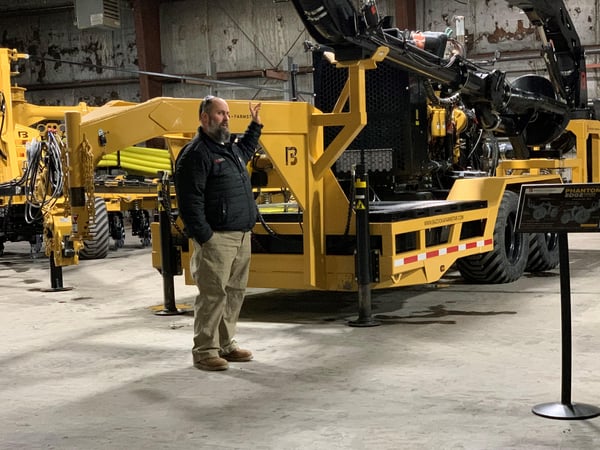 With three not yet launched products and five new to the market, there was plenty of questions all around. This is exactly what we were hoping for when we created this experience. As much as you want to see the newest equipment being designed, we want your feedback on how to continue to improve it. After all, isn't that why we're in the business?
"It has been great to be able to get customers and dealers talking with the engineers that design the equipment," National Sales Manager Marucs Davis said. "Our teams have been listening to customers, and based on the feedback from attendees I've talked to, they agree the projects being unveiled here show that."
The last 12 months have been unlike any other with COVID. We have had very few opportunities to show our equipment, and these Unveilings have allowed us to do just that. A completely different event has been received well by those who have attended so far.
"It gives more guys the opportunity to see the new stuff and to get more opinions on different ways of doing it," Zach Domeyer, attendee, said. "You can actually get more people to collectively throw ideas at stuff."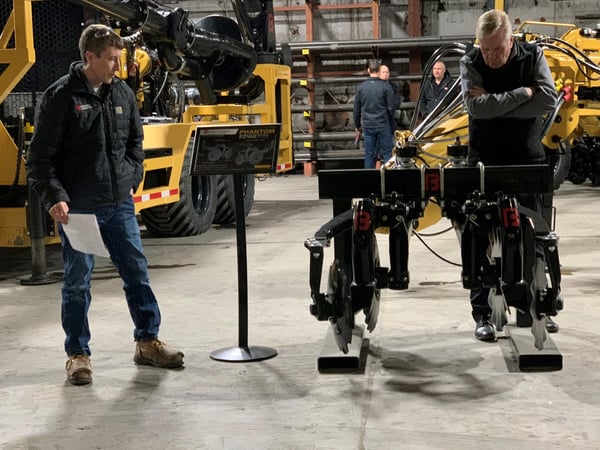 Only two more Unveilings are scheduled, so time is running out for you to get the first look at some of the new equipment about to hit the spring season. George Beyer, an owner of a manure application business told us that even though some of the new equipment didn't apply to a few of his customers, exposing them to it is still a good thing in his mind.
And who knows when we will all get to attend another NFMS or NAME. So until then, we'll continue doing our thing and invite you along for the ride. Want to join us? Of course you do. Click HERE to save a spot.